Sauna with Aroma Therapy and Jacuzzi shower
Sauna with Aroma Therapy and Jacuzzi shower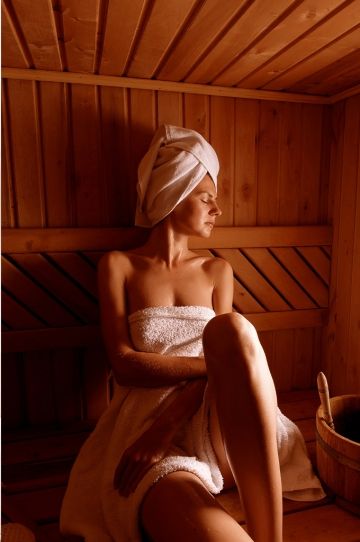 The smell of wood in the sauna evokes the scent of nature, awakening a desire for inner calm and freeing your mind from mental stress. The 30-minute course includes exclusive use of the sauna with aroma therapy and the Jacuzzi shower.
What are the benefits of the Sauna?
In the sauna, sweating allows toxins to be eliminated and helps with fluid loss.
The skin regains its tone and elasticity by softening naturally.
With increased cardiovascular activity, endorphins are released in the body, substances with analgesic properties, which give well-being by interacting with the brain.
Relaxation of contracted muscles and joints.
It helps boost the immune system, reducing the risk of colds and flu;
Want to experience the benefits of water? This hydrotherapy treatment contributes to the elimination of toxins and fluid loss. The Jacuzzi shower with Body Jets laterally tones and relaxes the body.