Purify Ritual
Purify Rituale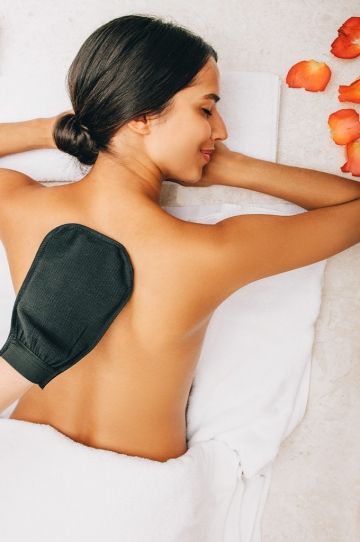 The Hammam combines the detoxifying action of sweating with improved tissue oxygenation; exfoliation with the Kessa glove stimulates cell turnover, leaving the skin silky smooth.
An ideal wellness path to regenerate and purify the body. The Hammam, a ritual that has its origins in Arab culture, is the basic element of this relaxation path that involves the body and spirit.
Through the heat and steam produced in the calidarium, the skin eliminates toxins and dead cells, thus favouring a prolonged exfoliating action accentuated by the use of the Kessa glove. The course will make your skin silky smooth. Finally, the purifying massage and detox herbal tea complete the purification path.
This ritual lasts a total of 50 minutes and is associated with the exclusive use of the spa.