Exclusive Wellness Path with Relaxation Massage
Exclusive Wellness Path with Massag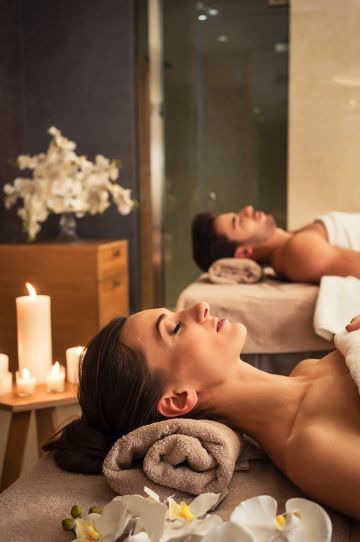 Relax your body and release all tension. Take the path to well-being, away from the daily hustle and bustle.
Designed for use by couples. This route gives you exclusive access to the SPA area. You can use the sauna, Turkish bath, whirlpool bath and Jacuzzi shower. Dulcis in fundo, the herbal tea in the relaxation area and the Relaxation massage for couples.
What makes our relaxation massage unique? This type of treatment, combining several techniques, allows deep relaxation of the mind and eases muscle tension. The gentle, orderly, circular movements help to relax the muscles involved and increase skin tone.
Soft lights, natural sounds, the scent of herbs as well as those of the creams and oils used for the massage will intoxicate the five senses, leading the body and mind to a state of pure relaxation.