Exclusive Wellness Path
Exclusive Wellness Route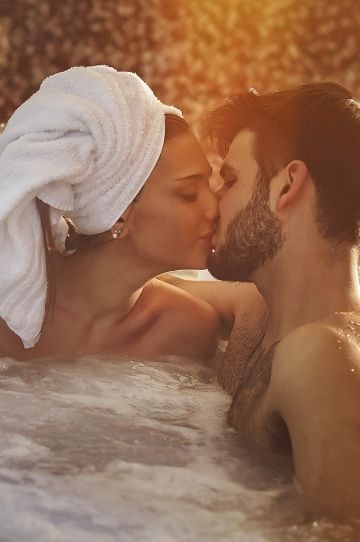 Complete and exclusive wellness path. Relieve stress and tension, regenerate your spirit and immerse yourself in an atmosphere of relaxation and fragrant essences.
An hour of intense wellness, in which you can immerse yourself in an atmosphere of intense tranquillity. The exclusive use of the SPA area allows you to enjoy the sauna, Turkish bath, Jacuzzi shower, with invigorating side jets and the Jacuzzi tub. It is scientifically proven that hydromassage reduces stress, decreases anxiety, improves sleep quality and aids concentration. The light pressure exerted by the water in the hydrotherapy treatment stimulates a series of positive effects on the body such as: improved blood circulation, muscle relaxation, elimination of toxins through sweating, relief from stress and pain. The Jacuzzi® hydromassage can offer your body a full body massage that helps your muscles regain strength and dynamism.
In the relaxation area you can enjoy the variety of our organic herbal teas, which not only allow for deeper relaxation, but also have a purifying effect on the body and a draining effect.