Thai Oil Massage
Thai Oil Massage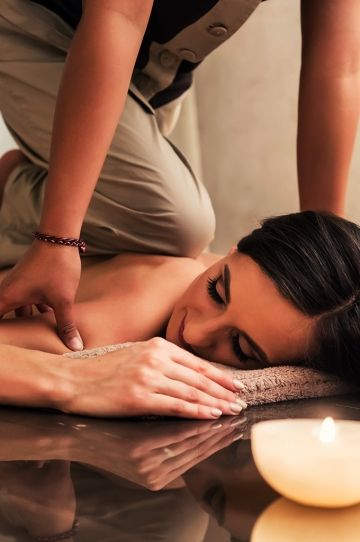 A treatment characterised by slow, gentle and delicate movements to instil a sense of complete relaxation, all over the body.
It is an aesthetic-therapeutic massage characterized by slow, gentle movements. The hands glide over the body gently, aided by the use of intoxicatingly scented oils. The body achieves generalized relaxation.
The maneuvers, performed by experienced masseuses, have a profound effect on the lymphatic and circulatory systems. The skin regains its natural elasticity and becomes brighter and softer.
What are the benefits of Thai oil massage?
It reduces stress;
It energizes the body and mind;
Relieves muscular pains;
Reduces muscle tension;
Improves blood circulation;
It reactivates the lymphatic system;
Relax;
It performs a draining action;